Riata
The Cal System
The Cal planetary system is in a very isolated position far out in the halo stars and surrounded by a dense un-mapped asteroid belt and beyond that a weak warp storm.
The Cal system in inhabited by two main groups the Riatians and the Sukarans.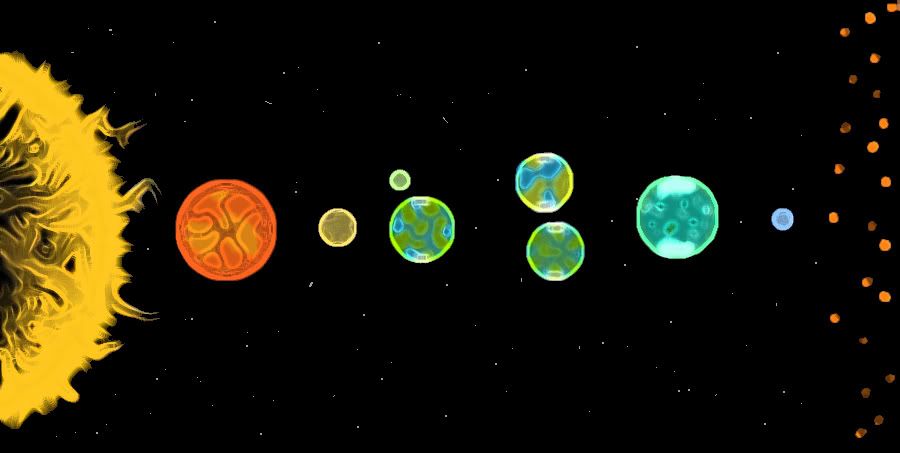 Astronomical bodies
The Astronomical bodies of the Cal system in order of closest to the sun to furthest away.
Luain and its sister planet Ross